Читай-город
Offer Id: 7517
Aim
Payment
Processing
PostClick
Accept rate
Paid order

Currency: RUR
Aim id: 10609 (Active)
9 % (

p

)
maximum 30 days


As average 14 days

30 days

79.37%

Оплаченный заказ с применением промокода

Currency: RUR
Aim id: 12489 (Active)
5 % (

p

)
maximum 30 days


As average 14 days

30 days

84.15%
Description:
"Chitay gorod" - a network of bookstores, successfully working in Moscow city and other Russian regions. And for today it is also a large online store of books! Now they can be ordered directly from the house, and at any time of day: day and night.

In the online store " Chitay gorod " there are books to suit every taste, age and budget. And that turned out to be a quick search, offers our handy directory. We are confident that our online store of books will not leave you indifferent. :)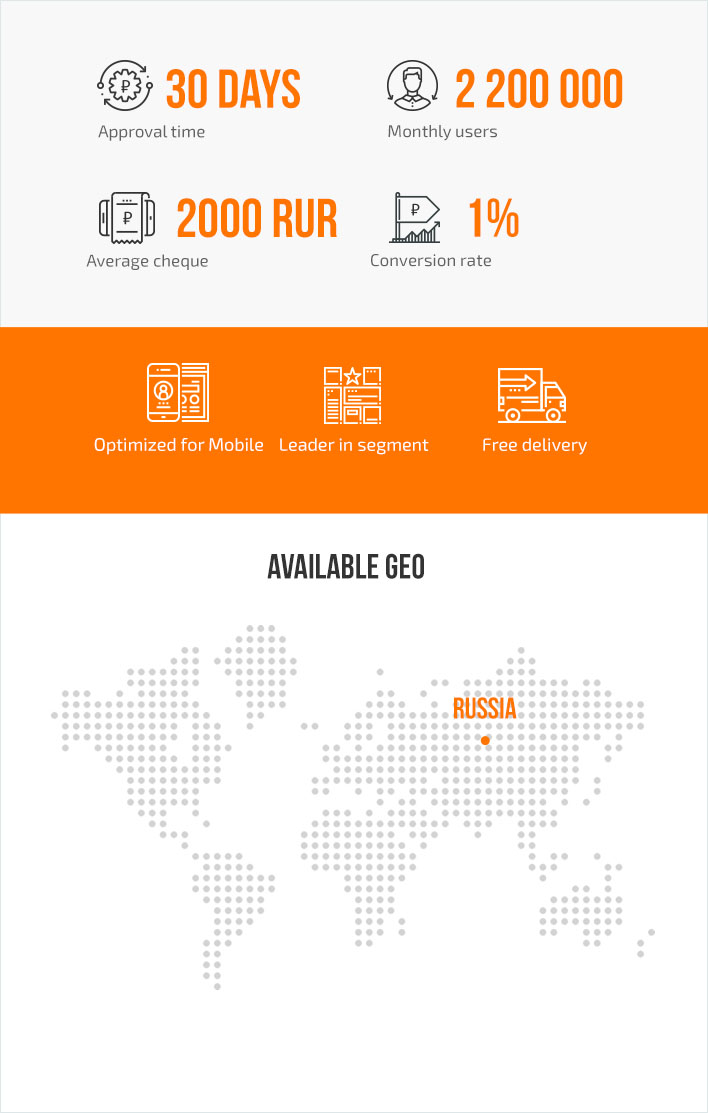 Landings (4):
Additional conditions:
Правила оффера:
1. Запрещено использование собственных рекламных материалов. Дополнительные баннеры возможно запросить через менеджера оффера.
2. Запрещено использование промокодов, полученных вебмастером не в Actionpay, а через другие источники.
3. Запрещено использование триггерных e-mail рассылок по просмотренным товарам, брошенным корзинам и т.п. Брендовые e-mail рассылки разрешены.
Offer news:
07/02/2019, 16:50

Attention! New promotion in "Чтай-город" offer!

10% discount on a selection of books by foreign writers.

Terms of the action from 02/07/19 to 02/13/19

Landing page and new banners are added.