Sportiv.ru – Internet store of goods for sports
Offer Id: 4848
Aim
Payment
Processing
PostClick
Accept rate
Confirmed order

C 14.08.19 вознаграждение вебмастера за оплаченный заказ составляет: 1) без промокода - 3%; 2) с промокодом амбассадора - 2%.

Currency: RUR
Aim id: 6335 (Active)
2-3 %
maximum 23 days


As average 20 days

20 days

45.45%
Description:
BE A PARTNER OF COMPANY SPORTIV.RU - advantageous and convenient!
Connects NOW!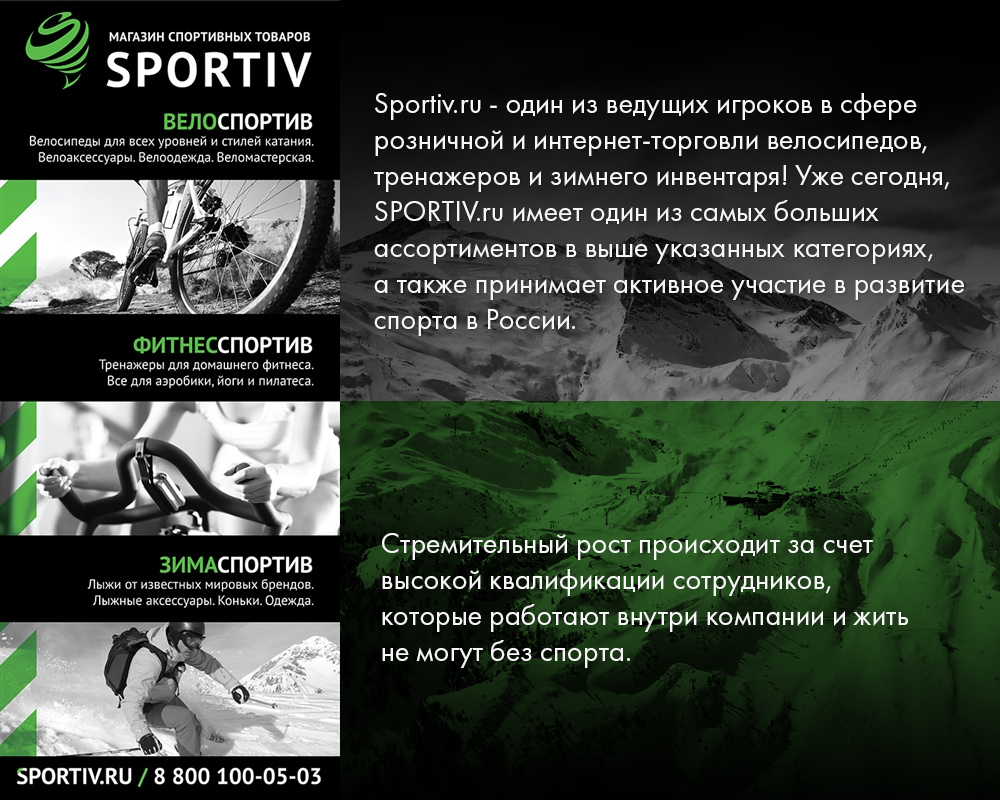 PRODUCTS AND BRANDS:
Project Sportiv.ru divided into 3 main areas: Bicycles and accessories, fitness equipment and accessories for fitness, as well as being tools for winter sports.
Catalogue online store contains original products 50+ brands, representing more than 5,000 bike models, simulators and winter equipment.
By bicycle shop is among the first places in the Russian market and represent such brands as Cube, Scott, Trek, Merida, Kross and many others. There are more than 3000 models of any age and style of driving. The site has bicycles for everyone, even for the most sophisticated client.
Simulators - a new trend, but already firmly established in the market and online retail trade. The range includes as cardiovascular equipment to keep in shape and burn calories and strength training equipment, to build muscle. The store features more than 20 brands of trainers, including: Kettler, NordikTrack, Reebok, Tunturi, Intensor, Bruce Lee, Century, and many others.
Winter sports - Sportiv in this direction will please customers a large selection of cross-country skiing, including such brands as Fischer, Salomon, Atomic, winter casual shoes Salomon, Graf skates and Head, as well as winter sportswear Craft, Odlo and Swix.
BENEFITS SPORTIV for customers:
High level of service;




QUALITY ASSURANCE - for the entire range;




FLEXIBLE RETURN;




FREE SHIPPING AND ASSEMBLY Moscow;




SHIPPING OVER RUSSIA;




STANDING shares at a discount;




MORE THAN 50 global brand in 1 shop.



Advantages of working with SPORTIV:
High earnings webmaster. The average bill in the store is about 35 000 rubles;




BRAND. Brand awareness SPORTIV.ru the Internet is growing every day, because invested heavily in advertising;




Discounts and promotions. Regular updating of stocks and discounts;




Promotional materials. A wide range of promotional materials;




FULL SUPPORT PARTNERS;




ALLOWED almost all kinds of traffic. In addition to contextual advertising.



The target audience: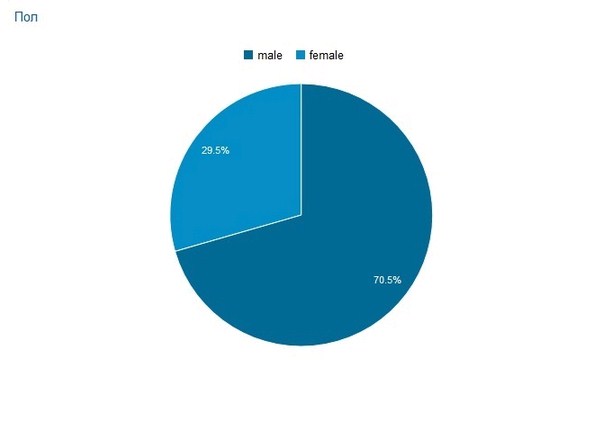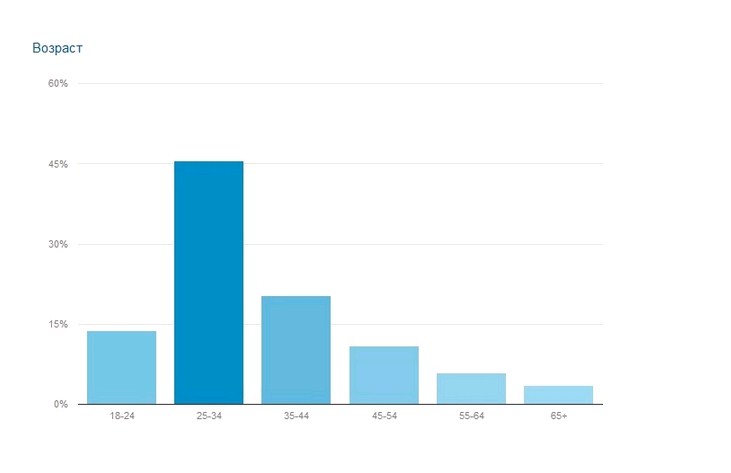 Landings (8):
Additional conditions:
E-mail delivery is permitted by agreement
Adult - traffic is allowed by agreement
Offer news:
21/12/2017, 14:53

Attention! New promotions were added in "Sportiv" offer.

See details in the Promotions section.

You are welcome to use it!