Aim
Payment
Processing
PostClick
Accept rate
Paid order

Currency: RUR
Aim id: 7091 (Active)
10 % (

p

)
maximum 10 days


As average 7 days

60 days

No data
Description: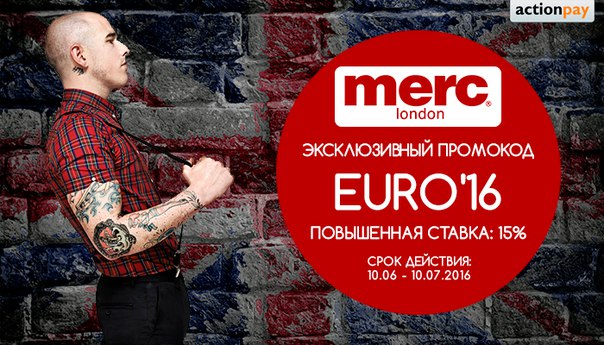 ---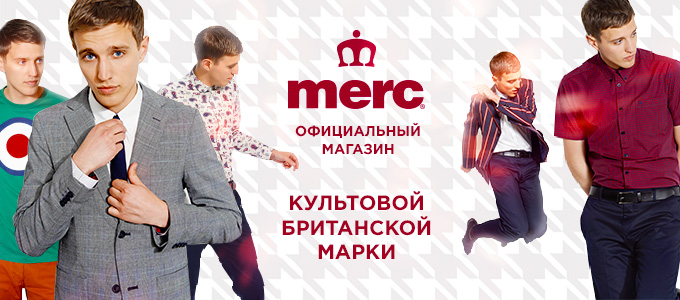 MercLondon – Fashion Shopping
Online Store www.merclondon.ru – license partner of the English brand Merc – manufacturer of men's clothing and shoes since 1967. The store operates on the basis of the Russian representation of the brand, having the greatest range of its products in Central and Eastern Europe.
Based in London, almost half a century ago, at the height of the sign to the world of fashion Swinging Sixties era, Merc has become an important part of the heritage of the British style of a cult lifestyle brand of European youth culture.
Today Merc products represent by leading European retailers, among them - the world famous French "Galeries Lafayette" and the largest network in the UK luxury department stores «John Lewis».
Merc Clothing at different times were such legendary musicians as the Gallagher brothers of «Oasis», a member of the famous group «TheWho», «Blur», «GreenDay», «TheSpecials», FranzFerdinand, «KaiserChiefs» and many others.
For more than ten-year history of the system's presence in Russia Merc gained a reputation as a recognizable, truly British brand Casual medium-high price segment, having in its portfolio significant number of loyal customers across the country. In the Russian market the brand for many years been successfully cooperating with Lamoda.ru, Wildberries.ru, Butik.ru, PODIUMmarket.
Advantages for customers:
Official store status




Best range. Deep warehouse stock, the availability of the proposals in a wide price range.




Excellent English quality and design at moderate pricing.




Five delivery methods, including self.




Immediate shipping orders.




Different payment methods, including payment by credit card through the site and Pickup.




An attractive system of cumulative discounts.




Constant marketing actions.



The advantages of working with an affiliate program Merc:
High base commission, timely order tracking.




The bonus rate of 15% of the paid orders 5 per month.




The high popularity of the brand, target audience loyalty.




The minimum (no more than 5-10%) return on.




A large number of repeat orders.




High average check: 5 000 - 6 000 rubles. depending on the season.




The constant presence of promotional offers, including exclusive.

Strong positioning, striking promotional materials.

Bonus program:


Landings (10):