Aim
Payment
Processing
Postclick
Accept rate
Paid order

Currency: RUR
Aim id: 5155 (Active)
300

p

maximum 33 days


30 days

78.57%
Geo targeting:
Belarus, Kazakhstan, Russia.
Description:
Online-project PUDRA - is an online beauty supply store that focuses on a young, progressive audience, closely follow the news and trends in the beauty industry. However, PUDRA not forget about eternal values ​​and "high" marks. The task that confronts a PUDRA - offers customers a balance of fashionable novelties and proven brands, combined large scale and luxury products.
Shop PUDRA designed so that any customer has felt no less important than the client's luxury shopping malls.
Customer benefits:
More than 12,000 products the world's leading brands.
High level of service and convenient ordering without registration.
Guaranteed quality of products /
Various methods of delivery and payment.
Webmasters benefits:
Continuously expanding range of products.
High conversion rate (2.5%).
Rapid order processing.
Permanent discounts and promotions.
A large number of attractive banners which are updated monthly.
Regular testing and improving the functionality of the site.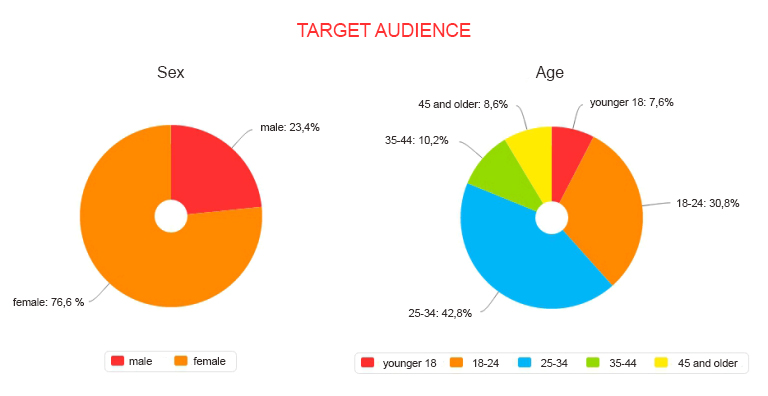 Landings (21):
Offer documents:
Offer news:
22/11/2017, 17:22

Attention! Black Friday in Pudra offer!

From 23.11.17 till 26.11.17 Pudra offer offer has its commission increased by 16%!

Join and earn money!